Happy Thanksgiving!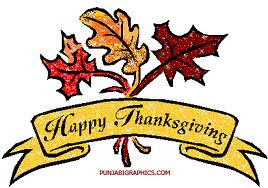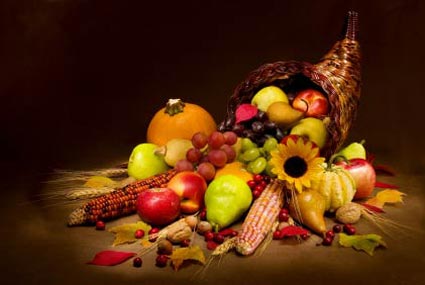 Thanksgiving Day has been an annual holiday in the United States since 1863.

Thanksgiving Day is traditionally a day for families and friends to get together for a special meal. The meal often includes a turkey, stuffing, potatoes, cranberry sauce, gravy, pumpkin pie, and vegetables. Thanksgiving Day is a time for many people to give thanks for what they have.

There are claims that the first Thanksgiving Day was held in the city of El Paso, Texas in 1598 (www.timeanddate.com). Another early event was held in 1619 in the Virginia Colony. Many people trace the origins of the modern Thanksgiving Day to the harvest celebration that the Pilgrims held in Plymouth, Massachusetts in 1621. However, their first true thanksgiving was in 1623, when they gave thanks for rain that ended a drought. These early thanksgivings took the form of a special church service, rather than a feast.

In the second half of the 1600s, thanksgivings after the harvest became more common and started to become annual events. However, it was celebrated on different days in different communities and in some places there were more than one thanksgiving each year. George Washington, the first president of the United States, proclaimed the first national Thanksgiving Day in 1789.

Though our traditions have evolved, the spirit of grace and humility at the heart of Thanksgiving has persisted through every chapter of our story. When President George Washington proclaimed our country's first Thanksgiving, he praised a generous and knowing God for shepherding our young Republic through its uncertain beginnings. Decades later, President Abraham Lincoln looked to the divine to protect those who had known the worst of civil war, and to restore the Nation "to the full enjoyment of peace, harmony, tranquility, and union."

In times of adversity and times of plenty, we have lifted our hearts by giving humble thanks for the blessings we have received and for those who bring meaning to our lives. Today, let us offer gratitude to our men and women in uniform for their many sacrifices, and keep in our thoughts the families who save an empty seat at the table for a loved one stationed in harm's way. And as members of our American family make do with less, let us rededicate ourselves to our friends and fellow citizens in need of a helping hand.