Reunion Schedule & Events

October 7-8, 2022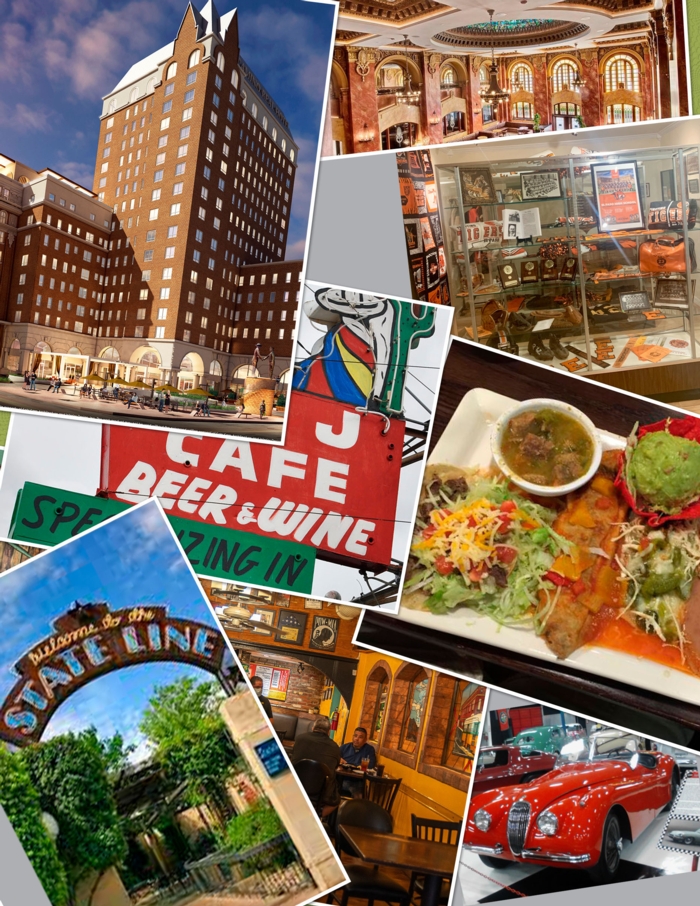 WHEN: The 2022 61st Reunion will begin on Friday, October 7 and end on Saturday, October 8.
WHERE: El Paso. The newly remodeled Hotel Paso del Norte in downtown will be the base location of the reunion.
COST: A single fee of $195 ($45 with $150 credit from 2021) will include all meals and transportation to all reunion events. Hotel costs are extra.
WHERE TO STAY: The Hotel Paso del Norte will provide rooms at a discounted rate for all EPHS '61 classmates. We will also have the a hospitality room on the 3rd floor and it is for all alumni, not just hotel guests, to socialize between events. It will be open on Thursday, Friday and Saturday from 7am to 10pm. Parking is available at the hotel with an additional cost of $10/day with in and out privileges for hotel guests. For others it is $10/day without in and out privileges . First floor signage will direct guests to the hospitality room.
Click here for Reservations at the Hotel Paso del Norte.
TRANSPORTATION TO THE EVENTS: For those who have indicated on the registration form, transportation will be provided to all events and additional activities listed in the schedule below.
REGISTRATION: You may register on line by clicking here or if you prefer to have a hard copy form to send click here for the form, print it and send it in with your check to the address on the form.

Thursday Oct 6 - Although not an official part of the reunion, for those arriving early and those in El Paso there will be a no-host dinner at Anson Eleven, the Plaza Hotel, all within walking distance of the hotel, or at a restaurant at Paso de Norte Hotel.
Downtown Dining: A list of downtown restaurants will be provided at the hotel for dinner and breakfast venues. The Dulce and Sabor restaurants in the Hotel are also available for breakfast.
Friday Oct 7
8:30 am: Leave the hotel and travel to EPHS for a tour of the high school and the new museum.
9:00 am: We will meet at the new EPHS museum.
11:30 am: Leave El Paso High School for lunch at L & J Cafe.
12:00 pm: Lunch at L & J Café Mexican Restaurant. Meal choices at registration: Chile rellenos, tacos, flautas, enchiladas,
or combination plate.
2:00 pm: Leave L & J and travel to the Rubin Center, then to the building with Robert Wade's last painting, and return to the hotel.
4:00 pm: Friday Afternoon Suggestions:
Wander through Plaza Park, Museum of Art, or History Museum on your own - all a short walk from the hotel.
6:00 pm: Leave the hotel to travel to Stateline restaurant.
6:30 pm: Stateline Restaurant for Dinner. Casual dress. Meal choices at registration: Brisket, Turkey, Sausage, 2 meat plate, 3 meat plate.
Saturday Oct 8
8:30 am: Leave hotel to travel to Red Balloon.
9:00 am: Meet at the Red Balloon, an impressive auto museum owned by Dr. Rafael Assael. Please do not take pictures.
11:00 am: Lunch will be served at the museum café. Selections will be from Jersey Mike's menu.
1:00 pm: Return to the hotel
2:00 pm: HIGH TEA at the Dome Bar in the Hotel Paso del Norte. We're welcome to wear hats as is the custom in England -- also makes
for a great photo op!
4:00 pm: Downtown guided tour to Plaza Park with Irene. Meet at the alligator sculpture in the park.
6:00 pm: Happy Hour at the hotel.
7:00 pm: We shall end our reunion with a social hour and dinner at the Hotel Paso del Norte.
Meal choices at registration: NY Strip, Lemon Herb Roasted Chicken, Salmon Filet or Vegetarian-Grilled Cauliflower Steak.
It will be a dressy affair.
Click here for a printable Reunion Schedule

El Paso High School and Museum Tour
This activity will include a tour of the school and new museum that is adjacent to the school.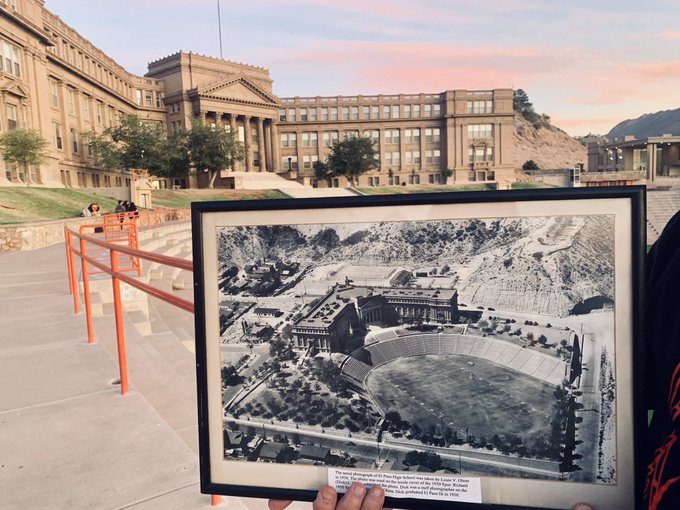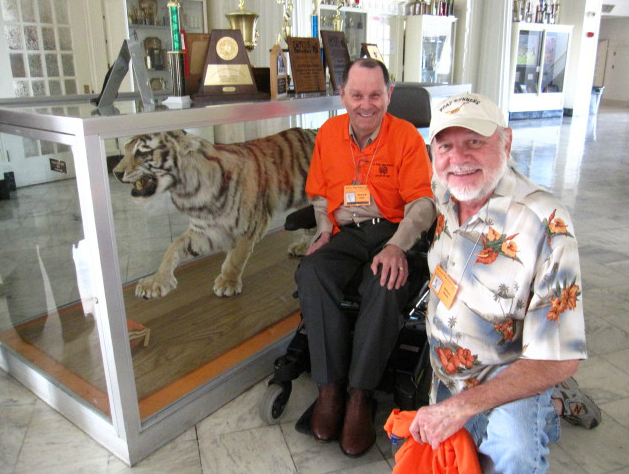 L & J Cafe - Mexican Restaurant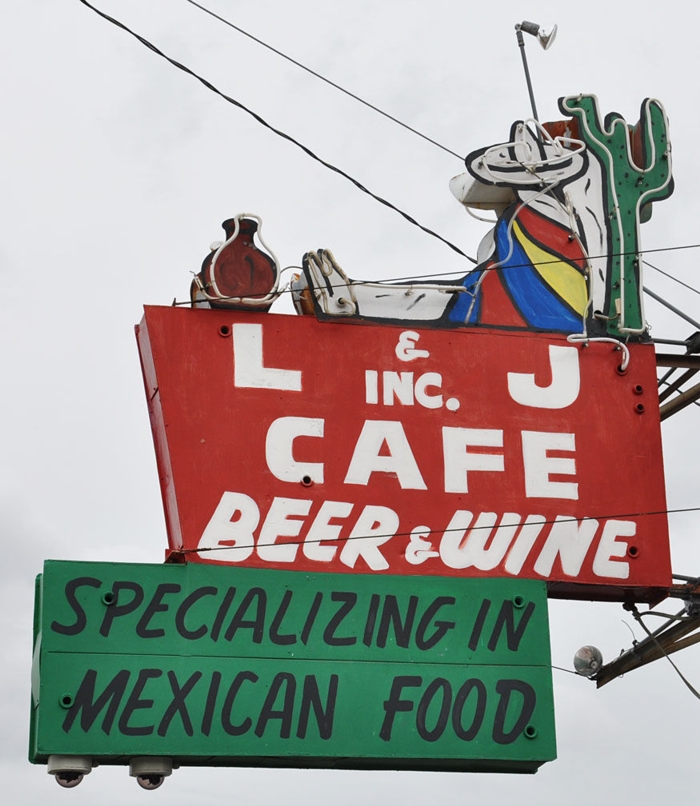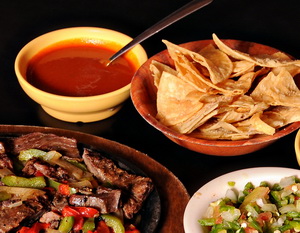 State Line Restaurant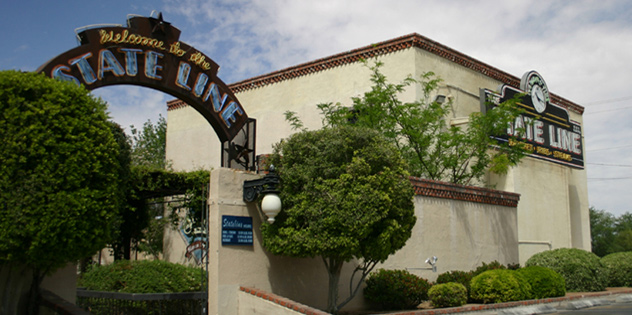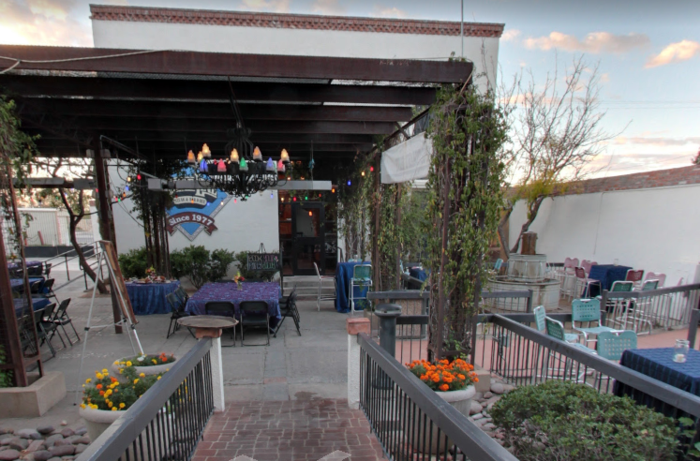 Red Balloon Car Museum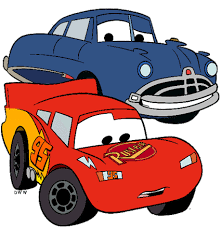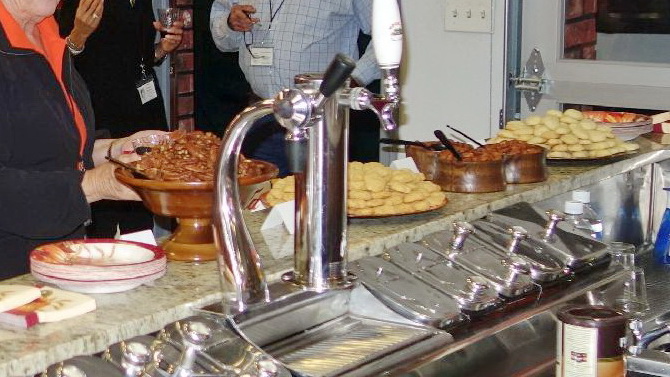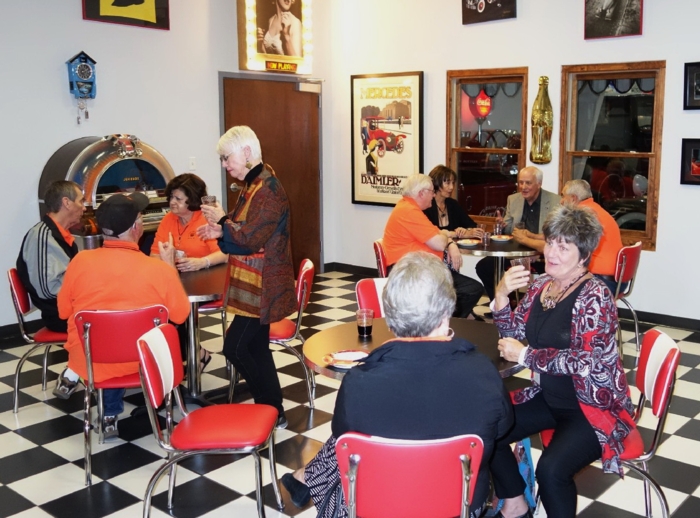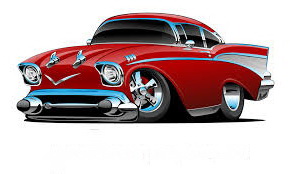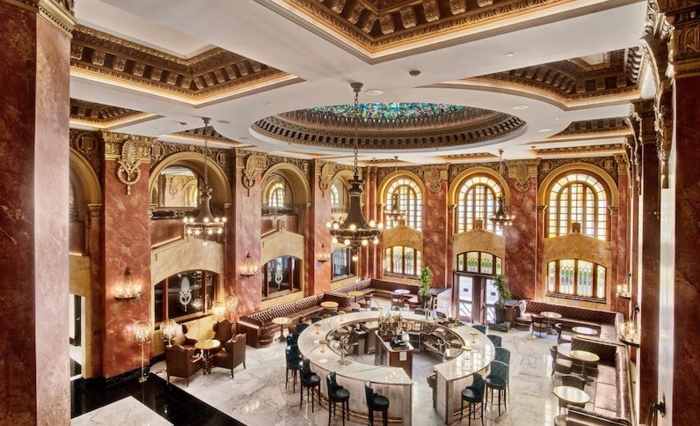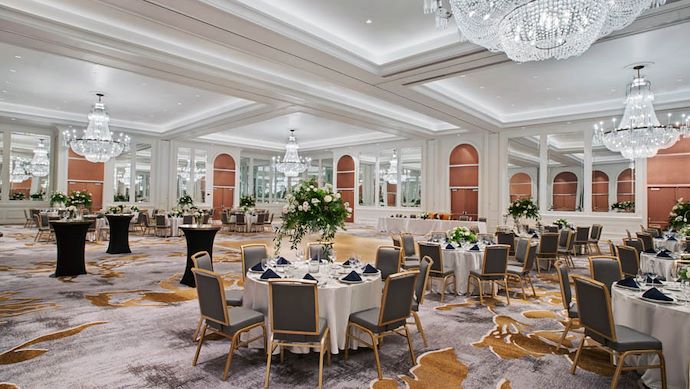 The Rubin Center at UTEP (Optional Activities)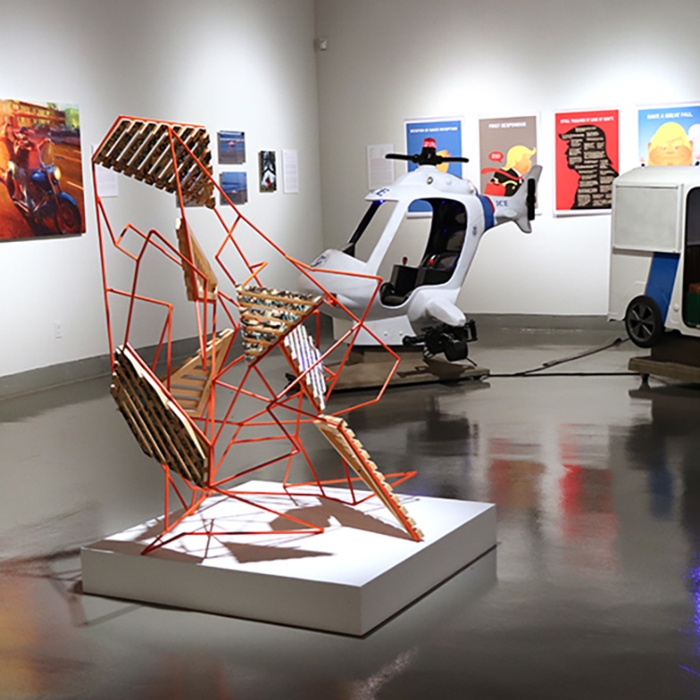 High Tea at the Dome Bar - Hotel Paso del Norte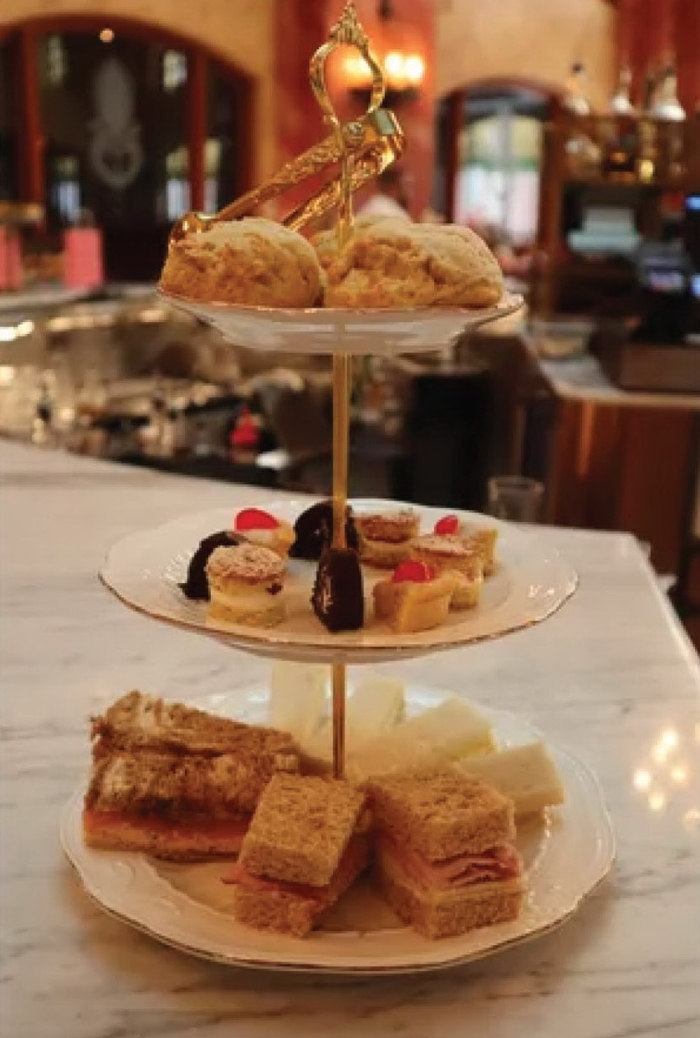 Served in our exquisite Dome Bar, guests will enjoy Chef Jason Brumfiel's take on a charming and beloved British tradition by indulging in mouth-watering finger sandwiches and scrumptious pastries stacked high on a tiered serving platter, along with other delights available ala carte. Hot tea - a cooling feature during these hot summer months - will be served in beautiful, floral-patterned tea cups making for a picturesque afternoon. Click for more information: High Tea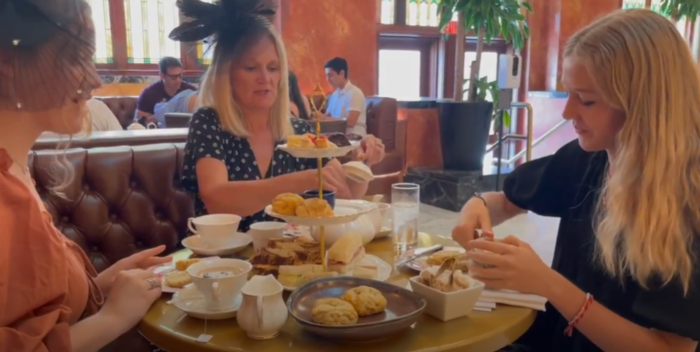 Plaza Park Tour with Irene